Tales of Anyday is a brand with a sustainable attitude above all. It's a brand whose approach to fashion is all about sustainability and creating timeless pieces that don't compromise style.
Established in 2020 in Copenhagen, Denmark, Tales of Anyday is a brand born out of the need to create an alternative to fast fashion and conventional clothing. One that doesn't compromise on style and at the same time is of timeless quality. 
The brand strives to create designs that catch your eye with simplicity and function. So that you feel so great and free wearing Tales of Anyday, that it's not just the clothes, it's your whole vibe that catches the attention. Tales of Anyday is about building a universe. One where sustainability in all forms becomes a norm and you are invited to fully embrace being yourself. That simple. It's a universe that stands for environmental, social, and personal sustainability. It's a  pretty cool universe. 
As we say Tales of Anyday is a clothing label with sustainability at the center of everything deeply embedded in our hearts. It is our main focus and value- sustainability is not a trend, it is a responsibility.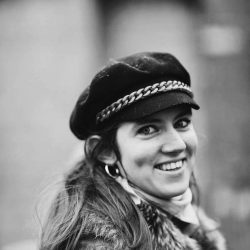 Sintija Avotniece originally comes from Riga, Latvia, but has spent most of her adult life living in Copenhagen. Which is also where her journey with sustainability started.
In 2015 she gained a master's degree in Sustainability in Fashion from ESMOD Berlin. After graduating from the master's program, she moved back to Copenhagen, where she currently resides. Ever since all of her work has been dedicated to the world of sustainability, which finally led to starting her fashion label in 2020. She is very excited to grow along with the label and has many exciting projects in mind for the future. 
Shop Double Tales of Anyday