Zerobarracento was created not to revolutionise, but to restructure (re-shape) the values of the fashion industry, escaping seasonal trends and restrictions imposed by age and gender: do not be scared to express one self. 
The name Zerobarracento comes from the great attention to sustainability and production traceability:
ZERO waste, reduction of pollution and emissions, gender and age.
CENTO% quality of the made in Italy, use of fabrics, sustainability and transparency of production.
Zerobarracento only uses top quality materials that come from certified sustainable suppliers and the production chain fully respects the principles of circularity, only using top-quality materials that come from certified suppliers.
The brand redefines the production processes and all the choices that have to be taken into account during the creation of a collection as each element is designed to achieve zero-waste. What is zero - waste? It is a pattern making technique and commitment reached at 360 degrees, thanks to the use of monofibre products that include selvedges and the abolition of accessories difficult to disassemble.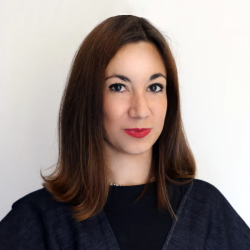 Originally from Milan, born in 1991, Camilla Carrara holds  a degree in Fashion Design at Politecnico di Milano (2015) and a Master in Sustainable Fashion at ESMOD in Berlin.
Right after her university years, she knew that sustainability would have been the mission and path she would be taking. Since 2021 she is a member of Redress Design Award regional jury, the largest sustainable fashion design competition and she is also a part of the C.L.A.S.S. team, an eco-hub and agency for the promotion of sustainable fashion, where she is involved in different researches and projects.