'Out of Sync' means to stand out from the crowd. To dress outside the lines. A celebration of craft, a demand for better, and a new industry standard – Let Out of Sync, inspire a thoughtful and individual wardrobe.
Out of Sync dares you to stand out from the crowd with their exclusive, conscious, luxury collections inspired by the Welsh landscape and carefully hand-crafted in their Cardiff studio. Utilising rescued fabrics, with limited runs on garments, Out of Sync prioritises a thoughtful, customer-centric design process.
Founded by Jackie and her daughters, Kate and Meg, Out of Sync applies a fresh perspective to cross-generational fashion that is ideal for confident, independent women who live life looking outward and needs their clothing to do the same.
Sustainable fashion is no longer a negotiable extra and is considered at every stage of the design process. Out of Sync rejects the traditional fashion cycle, in favour of creating trans-seasonal collections to increase the longevity and versatility of their investment pieces.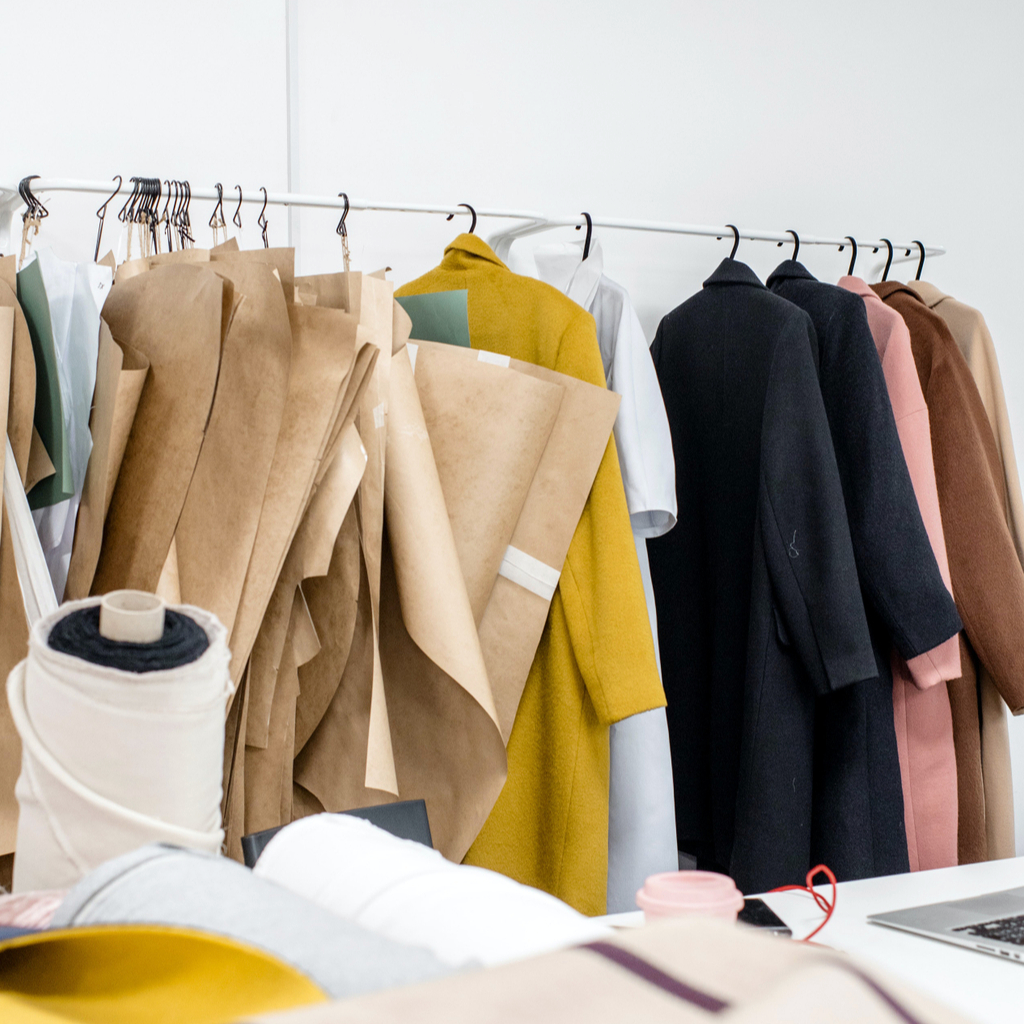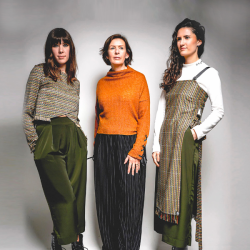 Jackie and her two daughters Kate and Meg are connected through an innate flair for creativity, a love for elevated fashion and the drive to improve the standard of the industry. They are a collaboration of individual ideas and together they are Out of Sync.