"Our Identity is fictional, written by parents, relatives, education & society. Therefore Gender is a Lie" - Genesis Breyer P-Orridge
Creation of "gender-free" clothing is what the brand Mark Baigent is known for. 
Timeless, deconstructed & geometric shapes built from detailed pattern solutions & finishings. Using natural & sustainable materials which are locally sourced by supporting our community are the core of their values.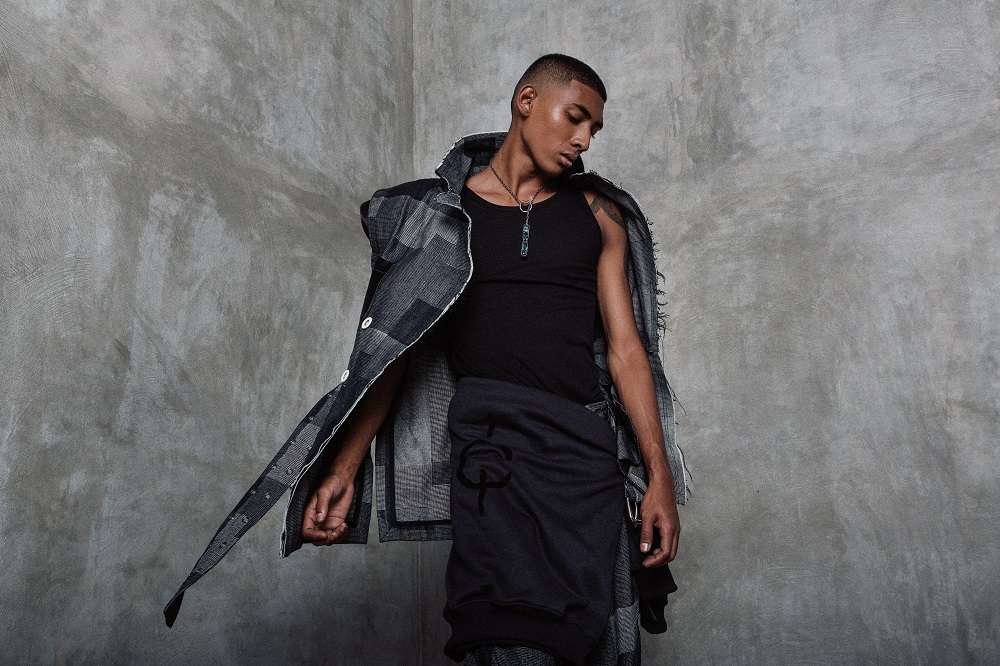 MARK BAIGENT strives to create a safe work environment for workers of any racial background in support of marginalised minorities so that they are free to bring their full selves to their work and their life's calling.
We believe it is crucial for the long-term success of our brand to foster a work environment that reflects our values, encourages & enables inclusion supports collaboration and the well being of our employees.
With the goal to create awareness for fair paid labor & educate about the value of slow fashion, and the importance of wise consumption.
DNA of Brand:
Unisex garments that challenge & disrupt the ideas of binary fashion, Recognized by 3 International fashion awards.
Each collection is a task to create a dialogue between conventionalism and avant-garde. Seeing every gender as "only" human and equal the gender neutral silhouettes become indistinct and wrap themselves around their host.
All pieces are their own concept and are conducted to perfect craftsmanship, unisex cuts. Clean and simple elements create an unblemished appearance.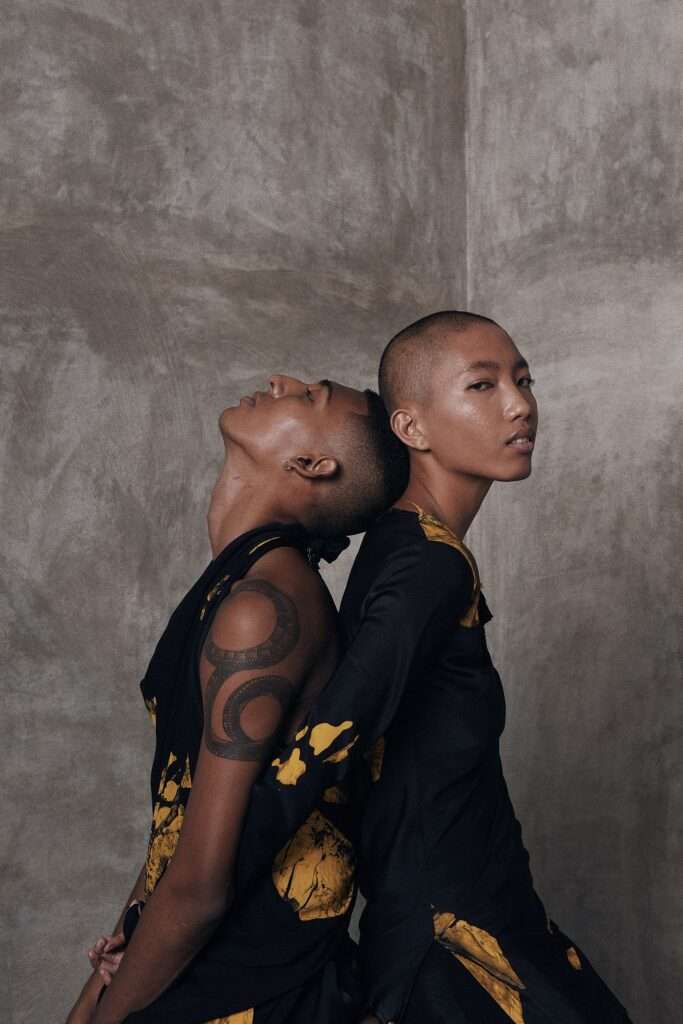 Baigent received their fashion education in 2008 in Linz / Austria. After several Internships at traditional made-to-measure tailors, bridal studios & cutting edge fashion brands, they developed their own signature looks by using fashion as their vessel to express political & social influences.
Resulting in contemporary gender fluid silhouettes which might appear more feminine or  more masculine yet in their construction do not limit to either body type or gender-defining body parts.
Since 2016 the Designer lives & works between Bali, Vienna, Berlin & Auckland.
In September 2017 Baigent became part of a small factory in Bali where they produce their own collections based on fair trade ethics. Since November 2021 the factory is in the process of becoming part of the World Fair Trade Organisation.