Small-production, high-quality handcrafted jewelry brand. Designed & sustainably made in Greece.
All of Elena Jewelry Concepts' pieces are designed and handmade by the designer herself, with great attention to detail and quality. Her workshop, a lovingly restored building, is located in the colourful neighbourhood Athonos in Thessaloniki, Greece. Her pieces are mainly made out of recycled sterling silver, sometimes in combination with other metals like bronze and copper and often gold-plated 24K. She particularly enjoys working with gemstones to add colour and soul to her pieces. 
With her designs she aims to create simple, yet elegant and noticeable, edgy jewelry, that can easily be worn the entire day, starting at the office and following along to the after work drinks. With no involvement of cheep labor and carefully handpicked materials from start to finish the brand takes pride in the quality and sustainability of its work.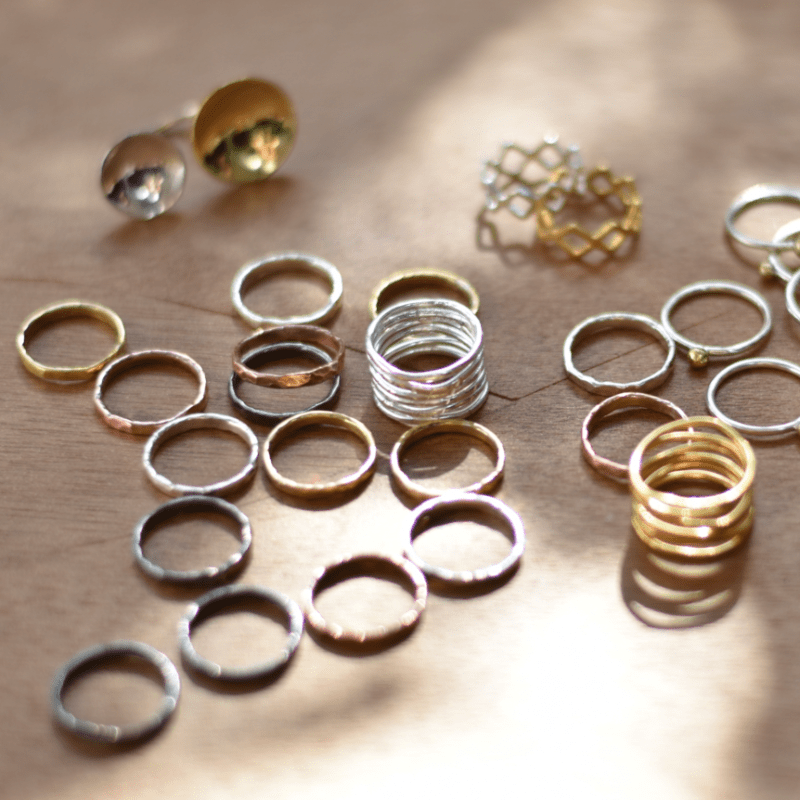 Greece-born Elena Vezyroglou developed a love for handmade items and especially self-made jewelry early on, whilst accompanying her mother, an art gallerist, to art shows and fairs. Even though she initially started out with a career in management, Elena soon rediscovered and succumbed to her love for jewellery crafting, leading her to complete a degree in silversmithing and jewelry design at Mokume, one of Greece's most prestigious silversmithing schools.
Shop Elena Jewelry Concepts