Adele Dejak is an African-based fashion label founded by Amaka Osakwe. She has led her woman's wear label since 2010 from Lagos.
Adele Dejak Ltd is an iconic African jewelry brand built on an essential African-inspired lifestyle and fashion promise. A blend of rich African heritage, outstanding craftsmanship and artistry, consistency across all customer touchpoints, and commitment to sustainability in crafting and implementing a distinct brand universe has provided Adele Dejak Ltd with a unique identity in the fast-paced world of lifestyle and fashion.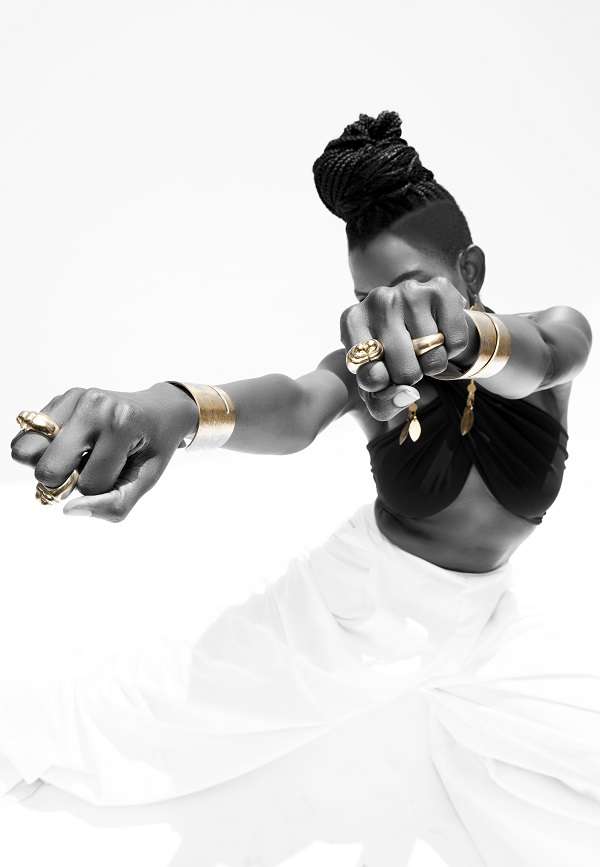 Today, Adele Dejak's product lines cover all areas of handcrafted jewelry and related fashion accessories like handbags and belts. The products are stocked at Adele Dejak's online store (Adeledejak.com), and the company's showroom in Nairobi.
Adele Dejak is a sustainable and ethical fashion brand. Its ethos is guided by sensitivity to the local environment. The products are made from recycled materials. The company also works closely with local communities including refugee camps in Northern Kenya, women weaver groups in Maai Mahiu also in Kenya and artisans in villages in Uganda.
Founded by Anglo-Nigerian founder and designer Adele Dejak, it was first established in 2008 as Magik Grace Art & Design Ltd and rebranded four years later to the luxury designer brand it is today. Over time, Adele Dejak has built a strong brand personality for reimagining the quintessential African lifestyle. While the brand uses classic African-inspired designs as the core, it does evolve them in keeping with emerging trends. The designs integrate local materials and traditional designs with a modern European style
Home to luxurious African-inspired fashion, jewelry and handbags, handcrafted in the heart of Kenya, and outstanding for quality, timelessness, longevity, and style.
Anglo-Nigerian Founder and Designer, Adele Dejak, first established the label under the brand name Magik Grace Art & Design Limited in 2008 in memory of her mother and out of a love for fashion accessories. Growing up in Nigeria, Adele shared a unique bond with her maternal grandmother over a love for beads and accessories. So much so that she would save all her pocket money to buy necklaces, bracelets, amulets and wallets at markets in Kano and Kaduna (Nigeria). This love ignited at a young age soon became a passionate business venture for Adele.
Running a jewelry business in a foreign country however, was not like scouting for beads and jewelry for her grandmother. When Adele relocated to Kenya around 2005, she had been making pieces for herself when her talents were spotted. People really loved the pieces she made and this gave her the courage to designs and testing the local market in Kenya before deciding to open up shop in Nairobi.
Now, a 13 years later, Adele has a strong presence in popular hotels and shopping malls in Kenya and has become a leading handmade-in-Africa affordable luxury brand. She has utilised years of excellent feedback to continuously improve on and reinvent Adele Dejak designs. With a workshop and showroom in Kiambu (on the outskirts of Nairobi), Adele has refocused her energies on generating merchandise for export, while local stock sold to the local market through existing partners such as hotels and lodges.
As a trained photographer, graphic designer and typographic designer, Adele Dejak has used her formal training to develop a compelling brand identity.
This knowhow has helped introduce international markets to the brand with an immediately recognizable, professional image that positions the brand for success.