Kimonorain is more than just waterproof: its technical characteristics blend with a classical kimono, design and creation are Made in Italy.
Thanks for its unique yet practical and gender-fluid style Kimonorain is perfect for any occasion and is a right fit to every person, who appreciates effectiveness, quality and originality.
At the heart of the project are such qualities as lightweight, reversibility, research and universal color palette, that are meant to compliment every look and personality. Being unisex the jacket breaks the boundaries and frees from style constraints of the past. It can be used as outwear but also ideal for a layered streetsyle look. Kimonorain is a waterproof, comfortable and versatile product, ready to come handy at any moment of the day.
Kimonorain was born in Italy in 2017, developed by two creative souls Elisa Soldini and Lucia Padrini, who had a long history of exploring fashion horizons together.
Made entirely of technical and waterproof material Kimonorain is designed to be an essential accessory in all seasons, when it rains and when it doesn't. Light weight of this all-season outwear makes it indispensable for globetrotters, travel lovers, sports addicts and fashionistas. The lightness of the inner padding makes it easy to handle: inner suspenders make it look like a backpack and the practical belt allowes one to be easily packed in a bag or a suitcase.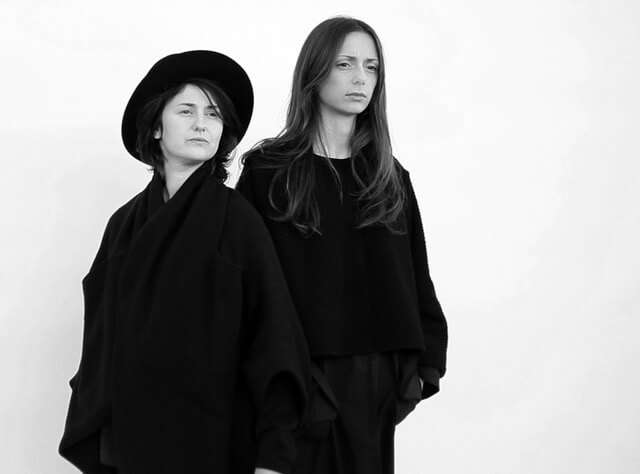 Elisa Soldini & Lucia Padrini
Born in Arezzo in 1979, Elisa Soldini from early age had a clear idea of what she wants to be. After school of art and Fashion Design in Istituto Marangoni in Milan she was selected for a fashion show in Monte Carlo and got in a Fashion Incubator. Then followed important years working for Stefano Guerriero, BGN, Society and Monica Ricci, that were very stimulating both personally and creatively. After traveling all over the world, living in Istanbul Elisa returned to Italy and in her home town in the end of 2009 she united her artistic forces with Lucia Padrini, who by then received incredible professional formation in creative studios of Costume National and Lost&Found by Ria Dunn after graduating from Istituto Marangoni in 2001. The first project, called TVSCIA got its name from the origins of their land. After success of the first brand the two talented designers gave life to an innovative unisex line Kimonorain.